Welcome to the GibbonSchmit Ranch!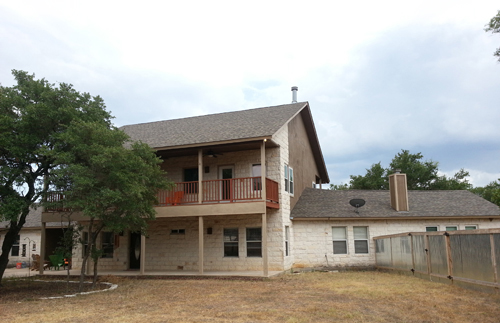 We weren't looking for a new house, when we stumbled upon our dream home last September. We found it nestled into a little farm community off of 1826. It has almost 3 acres and the most gorgeous views of the hill country. We can't wait to share our little piece of paradise with you.
Directions:
View Larger Map
Follow Mopac South. It will become 45 as it takes a sharp right curve, and then will dead end into 1826. Take a left on 1826, and follow it down 4 miles to Kinnikinik Loop. Please take the first entrance (there will be signs) for parking purposes. Please enter the property on the East side and follow the parking instructions.