Our Story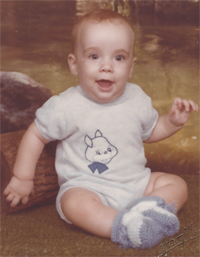 About Us...
Some of you have known us for our whole lives, and some of you may be meeting us for the first time on Novemer 3rd, so I've put together a little bit about each of us, how we met, and how he proposed.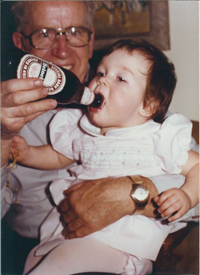 I was born in Tucson, raised in Chicago, and transplanted to North East Texas. Casey was born, raised, and stayed in Cincinnati until he got a job in Austin in 2000. This was the same year I moved to Austin to start at UT. For the next nine years our paths must have crossed at least 100 times as Austin is the biggest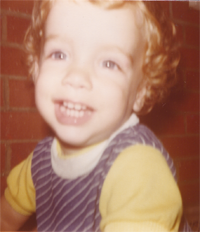 small town in the country, but neither of us seemed to notice the other. Among our many similar interests we were both involved in the Burning Flipside community. We camped with similar camps, ran in the same circles, but never seemed to find each other.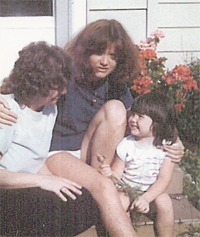 For Flipside 2009 Casey & I were both pretty involved in the organization of the event, which meant we both needed to show up for load-out. I almost bailed on the morning, cause who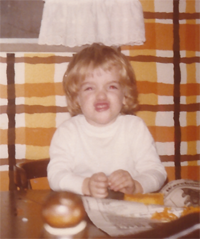 wants to wake up early on a Saturday to load trucks in 100 degree weather? Apparently Casey. I have since learned that he actually enjoys this type of torture... After about two hours of suffering, the sky opened up, and it started pouring. It was amazing! We both looked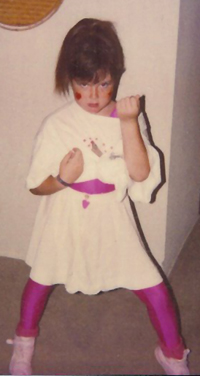 like drowned rats, but we couldn't keep our eyes off of each other. At that point all I wanted to do was grab him and go play in the rain. He was just so much fun to tease and entirely too cute for his own good. We spent the entire next week at Flipside together, and have pretty much been inseparable since.
We went on a cruise with my family to the Western Carribean last September. One of our stops was on La Isla Roatan, Hondouras. We didn't see any excursions that excited us, and it was a gorgeous day, so we decided just to shop and chill on the beach. For something like five bucks we could ride the "Magical Flying Chairs" from the shops over to the beach. It would have been a quick walk, but Casey convinced me that the chair lift would be more fun. The view was amazing.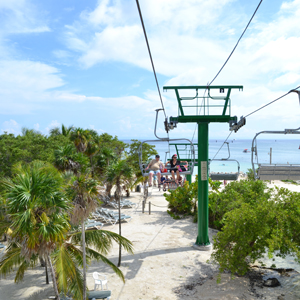 "Hey Reese, I have a question for you."
"What's up?" I totaly thought I was in trouble (guilty conscience...)
"Will you marry me?"
"Are you serious?" I searched his hands and saw the ring. "Oh my god, you are! Yes, yes, of course yes!" Then I snatched it out of his hands fearing he would drop it in the lagoon below, and kissed him senseless!This was taken seconds after I said, "Yes" You can see how far the ground is below.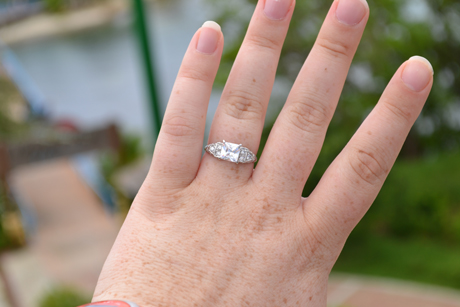 Casey wanted to make sure he could surprise me while still giving me the opportunity to help pick out the ring I would wear for the rest of my life. So he got me a "Starter Ring". It's a good thing too, cause I broke it within 2 weeks. The original plan was to get me the ugliest ring he could find to test my love... but, he chickened out and got me a gorgeous ring. So when we went shopping for the real one, I wanted something very close. This is my real ring. It is so pretty!